Modern life is stressful, and everyone feels the effects at some point. Problems can arise at work, at home and in personal relationships, causing down moods. In most cases, the moods pass within a reasonable amount of time and a change in circumstances. For some, clinical depression is an emotional rock bottom that does not go away regardless of what is going on in the background. Abusing drugs and alcohol often make the symptoms of depression worse.
What is Depression? 
While most people experience situational depression, also known as "the blues," due to a major loss or shift in their lives, others live with clinical depression every day. This type of depression is defined by an inability to work, be social and maintain close relationships. It typically presents as a lack of energy, sad feelings and a deep sense of hopelessness. In men, it can manifest as anger, hostility and irritability. Daily life becomes challenging, and those suffering from clinical depression may turn to drugs and alcohol to cope with the negative emotions of the disorder.
Depression and Substance Abuse
While drinking or taking drugs may temporarily alleviate the symptoms of clinical depression, the disorder will not improve without proper treatment. If substance abuse occurs on a regular basis, addiction can develop, which complicates the underlying depression. Signs of addiction include the following:
Developing a high tolerance. This is when higher quantities of drugs and alcohol are required to experience the same effect.
Withdrawal symptoms. When drug and alcohol intake is reduced, it results in cold sweats, nausea, agitation, tremors and nervousness.
Remorseful feelings. This is sadness and guilt about using drugs and alcohol, even though they were intended to alleviate the depression.
This occurs when drug and alcohol intake is stopped, and the resulting withdrawal symptoms and cravings result in the abuse starting up again.
If the depression is not treated along with the addiction, substance abuse is likely to return after rehabilitation. Sobriety is often too challenging for those who do not understand what is driving the behavior.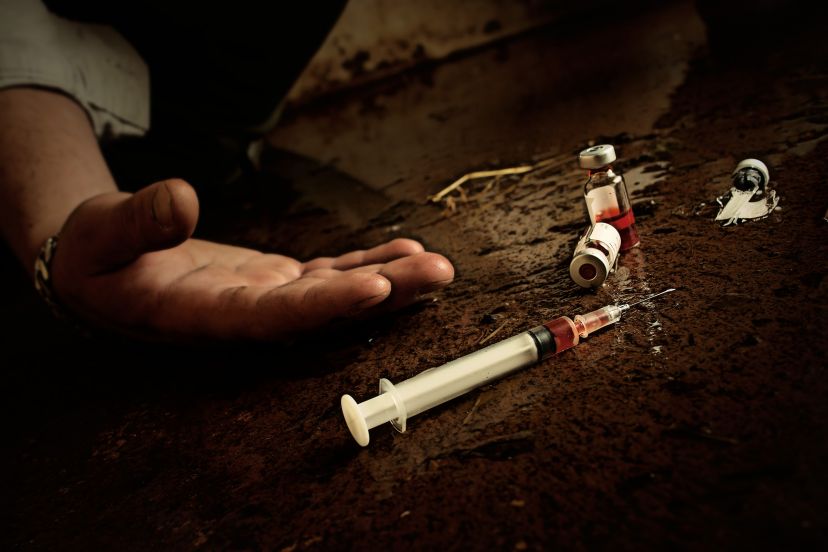 Recovery from Depression and Addiction
When someone has both depression and addiction, this is called a dual diagnosis. It is complicated to treat because each one can intensify the other. Self medicating with drugs and alcohol does not improve depression and often makes it much worse. In addition, once addiction is in place, it will block the mindset that is needed to get help and overcome the problem. A typical rehab program is unlikely to provide the care required to help a dual-diagnosis patient. Psychiatric care, along with detoxification, counseling, education, peer support and relapse prevention is required for the best outcome. An integrated treatment plan will achieve the following goals:
Ensuring the patient understands that they have depression
Telling the patient that recovery from depression and addiction can happen
Helping the patient identify their addiction patterns
Motivating the patient to make the needed changes to improve their life
Giving the patient skills to defeat negative thought processes
Those who are struggling with addiction and depression often feel drained, and this is why they drop out of rehab. The right program offers motivation, support and encouragement to help patients on their journey to recovery. Some may require antidepressant medication to reduce the symptoms of depression while they work through their addiction issues. It can take time to find the right medication, but it is worth it for the valuable support that it provides. Using this approach, many go on to lead fulfilling and very stable lives.
Anyone who is suffering from clinical depression and addiction can find relief by contacting a rehabilitation center that specializes in dual diagnosis. For more information, please visit The Recovery Village .